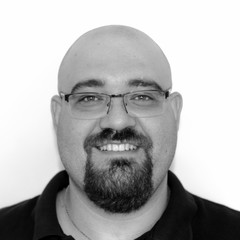 Nikolaos Kaltsogiannis
Senior Character Artist @ Goals
Stockholm, Sweden
Summary
I am a motivated and passionate 3D artist with the ability to create quality work mainly focusing on Character & Hard Surface art.
As a Developer, I have an excellent understanding of game art pipelines and processes. In addition, I have a huge interest in proceduralism and modularity and always try to incorporate it into my projects.
I have lived and worked in 2 different countries and learned to work and communicate in diverse teams. I have the ability to adapt quickly, find solutions, work with deadlines, and under pressure.
Skills
Hard Surface Modeling
3D Modeling
Digital Sculpting
Environment Art
Character Modeling
Creature Modeling
Game Development
procedural Texturing
PBR Texturing
Texturing
Realistic Texturing
Handpainted Texturing
Organic Modeling
High-poly Modeling
Low Poly Modeligng
UV Mapping
Weapon Modeling
Prop Modeling
3D Printing
Texture Baking
3D Art
Concept Design
Software proficiency
Productions
Video Game

Victoria III

Year

2022

Role

Character Artist

Company

Paradox Interactive

Video Game

Crusader Kings III

Year

2020

Role

Character Artist

Company

Paradox Interactive

Video Game

Stellaris

Year

2016

Role

3D Artist

Company

Paradox Interactive

Video Game

Ark : Survival Evolved - The Island Mod

Year

2017

Role

3D Artist / Environment Artist / 2D Artist

Company

Forsbergs - School
Experience
Character Artist at Goals

Stockholm, Sweden

Character artist working on the goals game

Character Artist at Paradox Interactive

Stockholm, Sweden

Character artist. I worked on different projects both new and old.

Character - Hard Surface - Environment at Freelance 3D Artist

Stockholm, Sweden

3D Artist Intern at Paradox Interactive

Stockholm, Sweden

During my internship at Paradox I worked on different games such as Imperator Rome, Stellaris and Hearts of Iron. Not all of the assets were used in the final products since They were more like test assignments rather than production tasks.

I supported both the Environment and the character team. Awesome people and I am very happy that i did my internship at Paradox

Futuregames Student at Futuregames

Stockholm, Sweden

September 2017 - August 2019

FutureGames is a higher vocational game development education located in Stockholm, Sweden.

The teachers are people from the gaming industry with real world game development experience.

In addition we are making several game projects during our education where we are judged by a panel of industry professionals in every milestone in order to help us make our projects according to today's industry standards.

3D Artist at Fenrir Studios

December 2016 - July 2018

My responsibilities include: Creating high poly an low poly assets, texturing of game assets, re-skin existing assets, create materials in UE4, incorporate the assets in the game engine ready to be used.

3D Art Tutor at Futuregames

Stockholm, Sweden

I Worked as a 3D Art Tutor / at Future Games' preparatory course.

My responsibility was to help future applicants with 3D modeling, Texturing, Lighting,

Art Pipelines & Game Development as well as Unreal Engine 4 & Unity 5.

I also helped with Software Education like Maya, Substance Painter, Photoshop, ZBrush etc.

Game Art at Forsbergs Skola

Stockholm, Sweden

Game Art in Forsbergs Skola is a higher vocational education where the teachers are people from the gaming industry with real world game development experience.

In addition we are making a wide variety of game projects including Board Games, Escape Rooms and ofc digital games in Unity 5 or Unreal Engine 4